Wildlife Rescues
Please contact us immediately for wildlife rescues at 941-822-3272.

We also do nuisance wildlife removal, such as venomous snakes. Please call for assistance.
Donations
We are always in need of donations to pay for the rescue and care of the animals. Please contact us about donations at 941-822-3272 or dontae through Paypal below.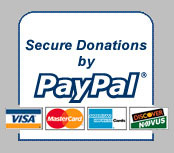 Enter Your Donation Amount
(takes you to Paypal secure page)